How we help our government clients
Our government clients face several challenges, from budgetary constraints to strict regulatory requirements. At CyKor, we work to understand your mission objectives, so that technology doesn't have to be one of those challenges. Our engineering team is comprised of solution architects who have years of experience implementing solutions for the Department of Defense, Intel, and Civilian agencies, so you can be sure that we are focused on your mission and its success.

Cybersecurity
Cybersecurity
By taking an architectural approach to cybersecurity we're able to better protect and secure your infrastructure and data. Our risk assessment methodology allows us to focus on the relevant integrated security controls-based organizational needs and requirements. We have breadth and depth of expertise across multiple cybersecurity domains, including endpoint, identity and access control, infrastructure, and cloud, providing nothing short of an end to end security solution.
Areas of Expertise
Endpoint Security
Threat Intelligence
Next-Generation Firewall/IPS
Cloud Security
Behavior Analytics
Identity Access and Management

Mobility
Mobility
Our enterprise mobility solutions provide clients a secure and seamless mobile experience. This enables employees to be more productive and their work to be more mobile. Our breadth of expertise in wireless technology spans the complete lifecycle of a solution, from RF planning, design, installation, configuration, training, and management services.
Areas of Expertise
RF Planning
Locations Services
Guest Access
Outdoor Wireless
Wireless Assessment
BYOD

Data Center
Data Center
The traditional datacenter has seen a massive transformation over the last decade, but many core principles remain the same. At CyKor, we're focused on providing scalable, efficient, and secure datacenter solutions designed for any environment. Platforms, applications, and software will continue to play a significant role in the datacenter and beyond.
Areas of Expertise
Software-Defined Networking
Hyper-converged Infrastructure
Cloud Infrastructure
Application Analytics
Datacenter Switching
Virtualization Technologies

Enterprise Infrastructure
Enterprise Infrastructure
At its core, every network relies on the infrastructure on which it's built. And whether we're designing a new network from the ground up, or modernizing your existing infrastructure to accommodate the future of your network, it's paramount that we keep security and agility top of mind. With our combined years of extensive experience in advanced networking solutions, we are prepared to meet the infrastructure needs of our clients.
Areas of Expertise
Software-Defined WAN
Software-Defined Access
Enterprise Switching
Enterprise WAN
Network Management
Network Automation and Orchestration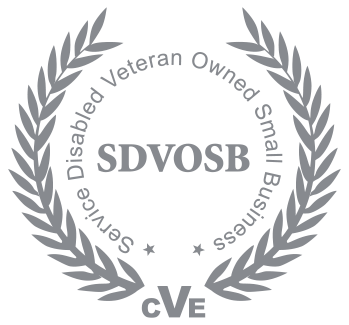 About Cykor
Cykor is a Service-Disabled Veteran-Owned Small Business (SDVOSB) created to help clients meet their IT objectives through full solution development and delivery. To accomplish this, we leverage our engineering expertise and partnerships with leading manufacturers to bridge the gap between modern technology and the needs of your business or agency.
SEWP V
NASA SEWP is a Government-Wide Acquisition Contract (GWAC) vehicle that offers a wide selection of advanced technology products and services to all federal agencies and authorized federal agency contractors.
Contract Number: NNG15SD66B
Period of Performance: May 1, 2015 through April 30, 2025