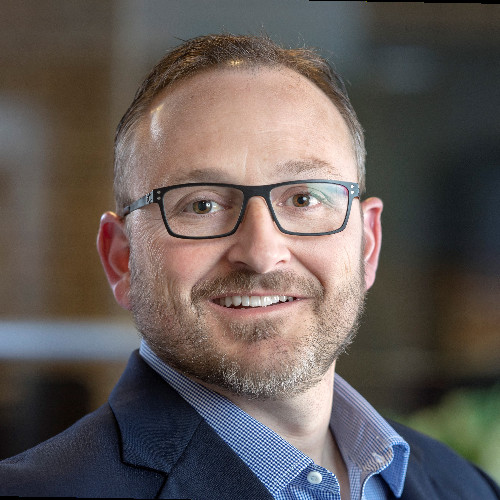 Jerrod McBride has been named Chief Revenue Officer (CRO) of CyKor, effective October 24, 2022
.
He joins CyKor from UiPath, a leading robotic process automation (RPA) software company, where he oversaw the U.S. Public Sector organization. 
As CRO at CyKor, McBride will focus on scaling the salesforce; creating and implementing the CyKor sales methodology; and the enablement, training and expansion of CyKor into new and recurring revenue opportunities.
"CyKor is an industry disruptor," said Mike Guadagnini, President and CEO of CyKor. "Bringing Jerrod on as CRO solidifies that statement. Jerrod is a leader, an expert at his craft, who truly understands the CyKor vision. He brings the structure, relationships and coaching needed to take our highly skilled salesforce and company to the next level."
McBride spent the last two years at UiPath, where he was responsible for helping federal, state and local governments drive mission outcomes by accelerating the adoption of automation. Prior to leading the U.S. Public Sector organization at UiPath, McBride was the organization's Regional Vice President of Federal Civilian Agencies. He joined UiPath from Cisco, where he was a fifteen-year veteran and most recently responsible for all Navy programs.
McBride himself is a nine year Navy veteran where he was a nuclear operator. He served as a nuclear prototype instructor and onboard the USS Carl Vinson.
McBride holds a Bachelor of Science in Nuclear Engineering from Rensselaer Polytechnic Institute and a MBA from Carnegie Mellon University. 
Before his start at CyKor, the team sat down with McBride to talk about his transition, excitement for the new role and vision for CyKor.
Why CyKor? 
I have watched CyKor for the past 6 years and have been thoroughly impressed with the organization's ability to focus on their mission of delivering value for their customers and partners, all while having fun and enjoying the process. CyKor has a culture that is infused with a growth mindset, which means that the entire organization is willing to change, adapt and try new approaches to solve problems. I am fascinated by that culture and am eager to be a part of it. 
What excites you about scaling a sales organization?  
I love to see the build up of energy that comes from rallying an entire sales team around both customer success and achieving business objectives. Nothing is more rewarding to me than seeing individuals grow personally while being coached and successfully learn to lead our customers. 
What is in store for CyKor in the next five years? 
I see an organization that will get even closer to customers' mission problems, becoming true advocates and advisors. I see a company on the cusp of exponential growth, making it an industry leading systems integrator and a destination for top talent. In five years, we will look back and smile at what we have accomplished and the impact that we have made.